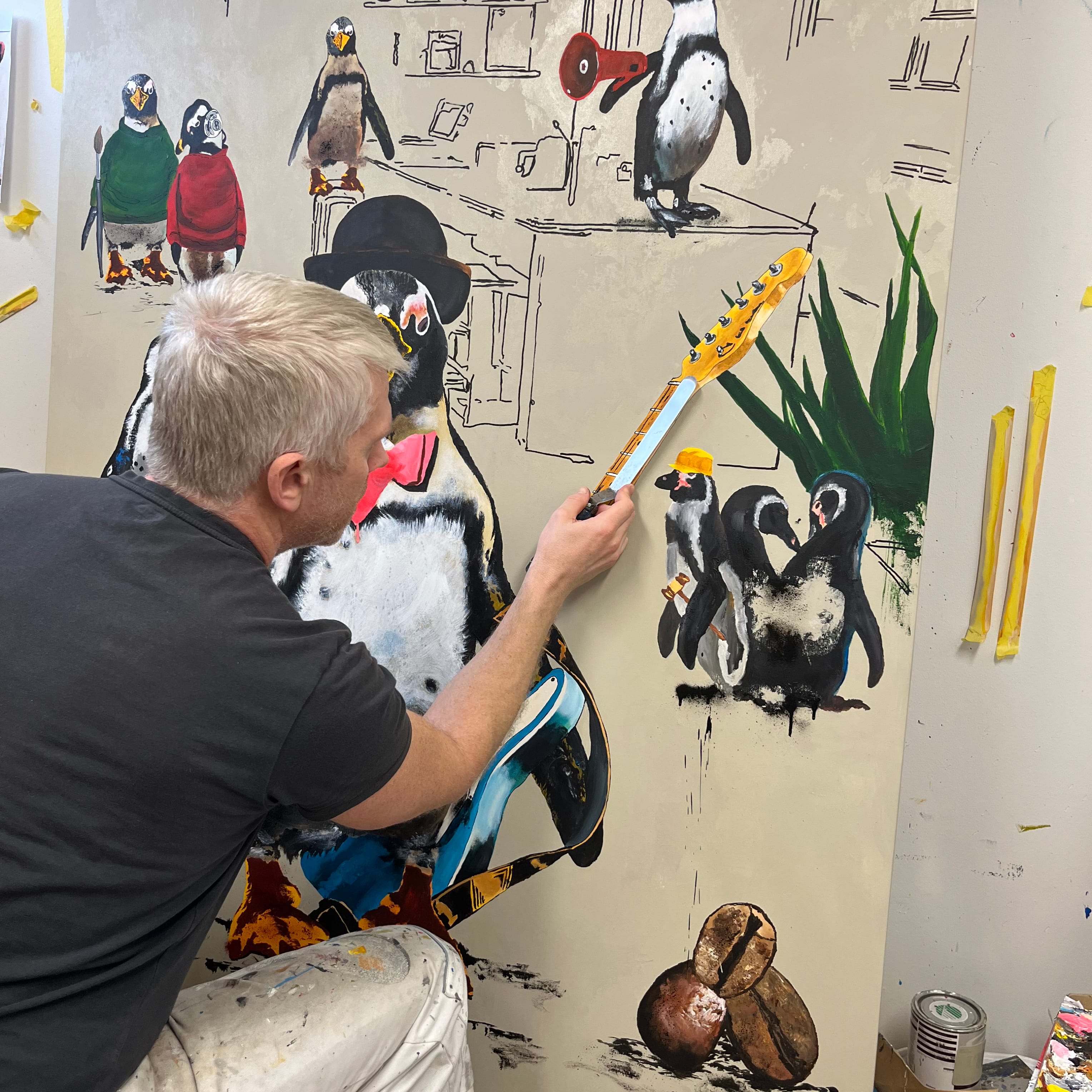 My journey as an artist started with curiosity and a blank canvas. I got really interested in drawing and making things from scratch. I improved my skills through school and real-life practice, but what really got me excited was graffiti art. It's this kind of art you see on the streets with bold colors and intense emotions. Graffiti taught me how to tell stories and express feelings through visuals, without needing words.
My art style combines pop art and street art, creating a lively mix on my canvas. I'm fascinated by how bright colors, clear lines, and meaningful symbols come together. Animals, especially my favorite penguins,
frequently appear in my artwork. These creatures, sometimes portrayed with human qualities, act like mirrors, showing the intricate aspects of our world, often with a hint of humor. I think art should
get people talking, make them think and feel things they might not usually express. With my art, I want to kickstart conversations about our society, the tough stuff it faces, and the beautiful parts too.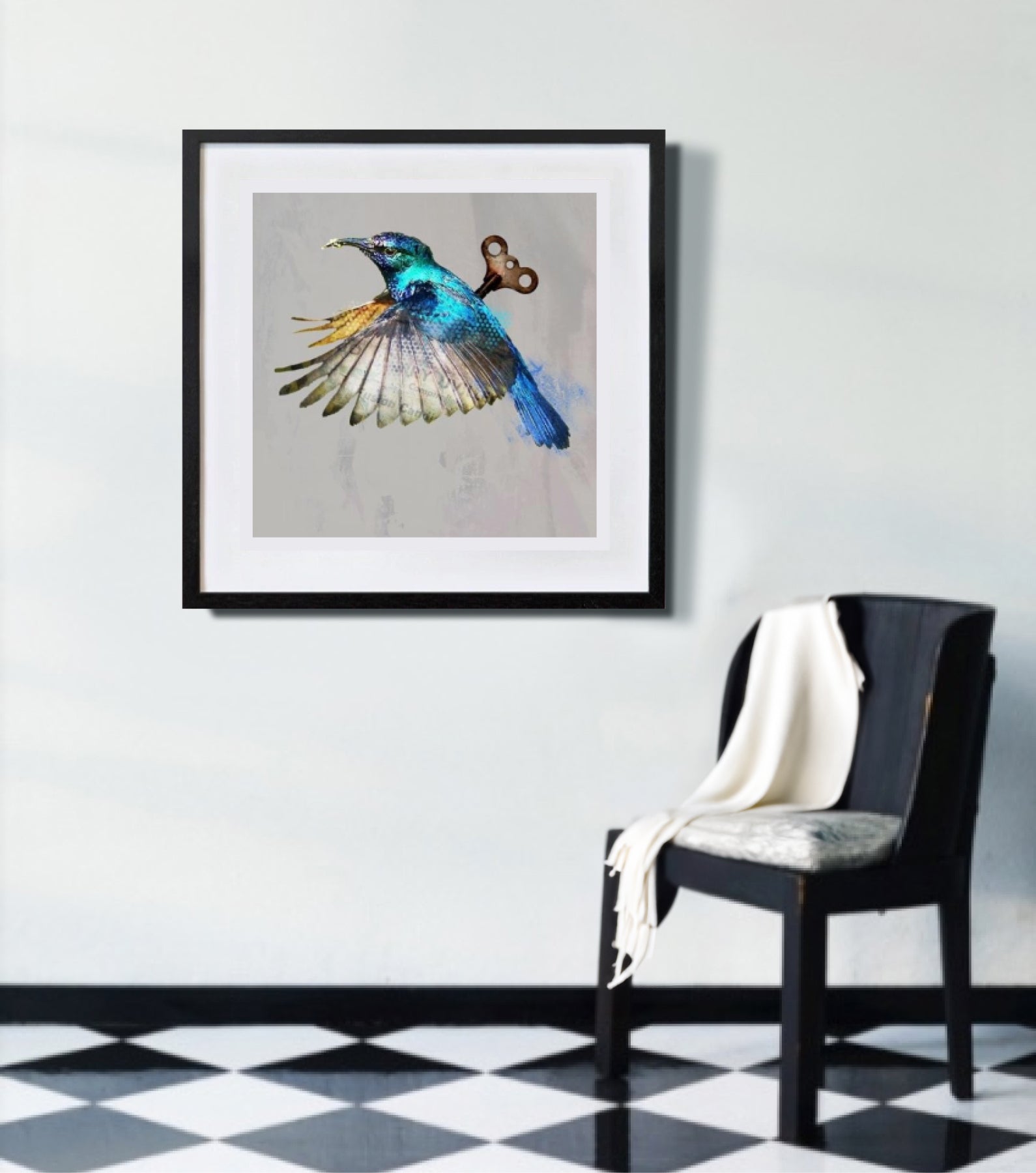 ART AROUND THE WORLD: MY GLOBAL ART JOURNEY
I often reflect on the opportunities that have allowed my art to be seen worldwide. It's incredible that I've had the chance to display my work in famous galleries and large art exhibitions in various countries. From London to New York, I felt proud to share my creations and engage with a diverse audience. Additionally, participating in auctions, particularly prestigious ones like those at Sotheby's, was a significant milestone for me. Witnessing people purchase and appreciate my art was like a source of motivation. These experiences not only increased my visibility but also reinforced the idea that art is a universal language that transcends cultural boundaries.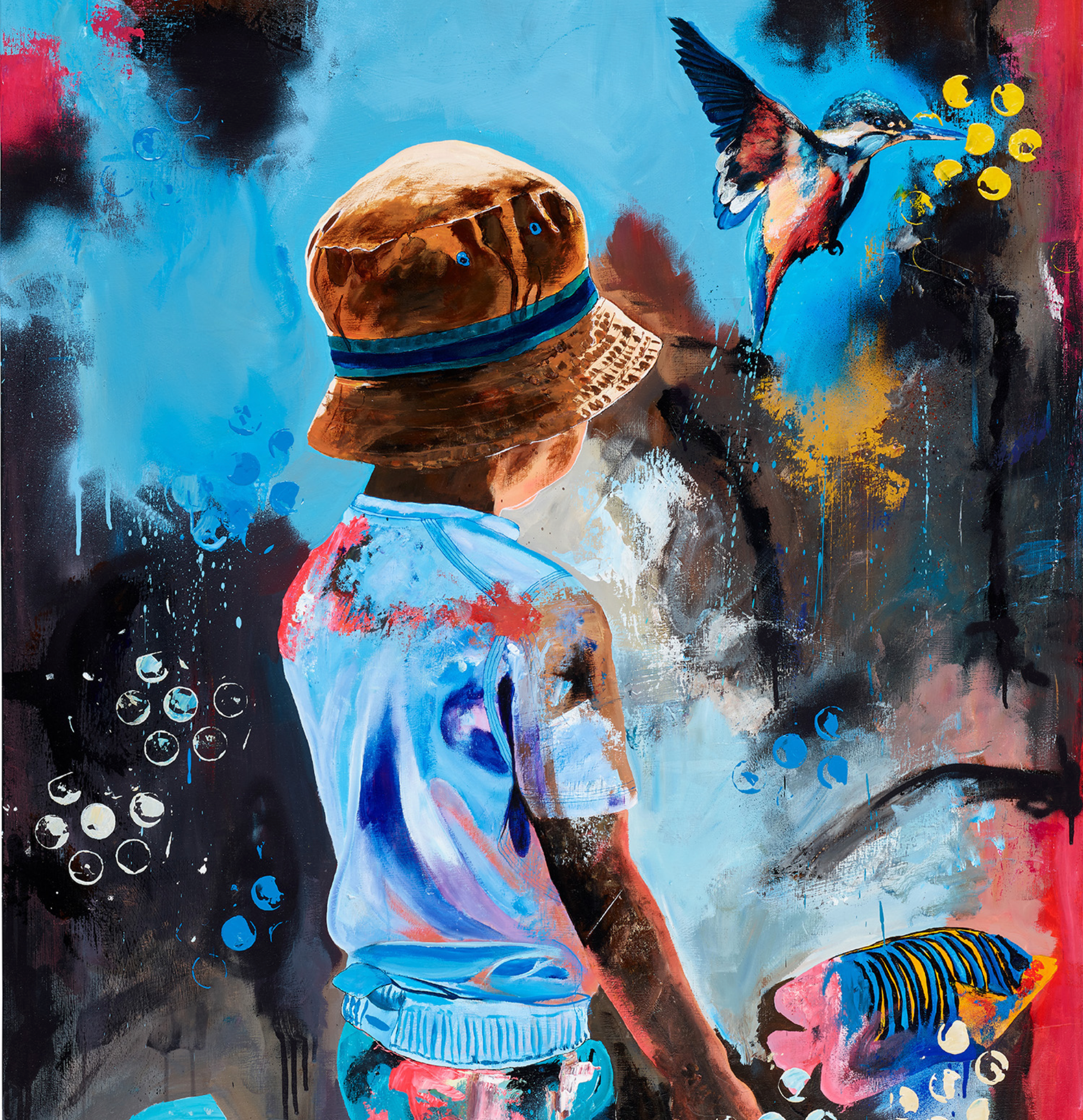 THANK YOU FOR BEEING HERE,
LET's take it furthur!
Thanks for coming to my website and checking out my art. It really means a lot to me that you're here. Whether you like one of my pieces, want to know about getting something special made, or just have questions about how I work, I'm here to help. Don't hesitate to get in touch and tell me what you're thinking, asking, or imagining. We can team up and dive into creativity, going beyond what's normal. Your support and interest keep me excited about making art. I'm excited to talk to you and show you my art in a cool way.


Delivery typically takes 5-10 business days.
For custom art pieces, please allow extra time. Every order is shipped securely and insured, ensuring your art arrives safely.

Payments are hassle-free with a range of options, including Mastercard, Visa, American Express, and Klarna.
Your convenience is our priority. Your chosen payment method will be processed securely, ensuring a seamless transaction. Your trust in us is valued, and we look forward to providing you with a smooth and enjoyable art purchasing experience.